Category: Traveling America
We have been going to Nashville for a number of years.  Starting when Brett was deployed to Afghanistan and based in Fort Campbell Kentucky.    For the past few we have been visited Nashville during the Christmas season.     This year we returned to see Vince Gill and Amy Grant's Christmas show at the Ryman.    The Ryman is mystical.   This video is a collage of our day and night strolls – it can not do Nashville justice.     Sorry for the length and the need to delete the audio – however, copywrite issues must prevail in this case. 

Even the pano (180 deg) does not give the full feeling of being there in person. It is three stories of open entertainment.
This is the last video from our Yellowstone Motorcycle Run. This video was done at the Harley Davidson Museum in Milwaukee, WI. From there I'd ferry across Lake Michigan to New York and home to New Hampshire the following day.
This was my third trip to the H-D Museum. It never gets old and there are new things to see and things you need to see again. It is Americana!
Who knows, perhaps next year's "Motorcycle Run" will take us back to here again!
I did very few video or photos once I left Billings, MT.   The route was unique as I headed east through North Dakota and on to Milwaukee WI.   Spent a day at the Iron Horse Hotel and visited the Harley Davidson Museum (yet again).    I will post a video of that visit separately.   The next day, I will take the ferry from Wisconsin to Michigan.    That would be a long day as I would travel across Michigan and settle for the night in Niagara Falls, NY.     The following day, I arrived home.   Another "RHG Run" in the books – we now look forward to "RHG 2020" – destination to be determined.    This is vast and great country – I am lucky to be able to travel it on two wheels!!!!
Day 14 would be the best riding of the 2019 Yellowstone Motorcycle Run.   I want to thank David Eycleshymer for encouraging me to explore Beartooth  Highway – it was beyond words and truly an experience of a lifetime.   My trek to the top of Beartooth Pass mountain gave me a true understanding of Tim Pifer's "hike your own hike" philosophy and gave me a new "view" to explore.    The video is substantially longer than I typically do  …. however,  if you watch it end-to-end and realize that was a day's ride – it will amaze you the diversity of landscape and environmental conditions.   It was an amazing day!!!!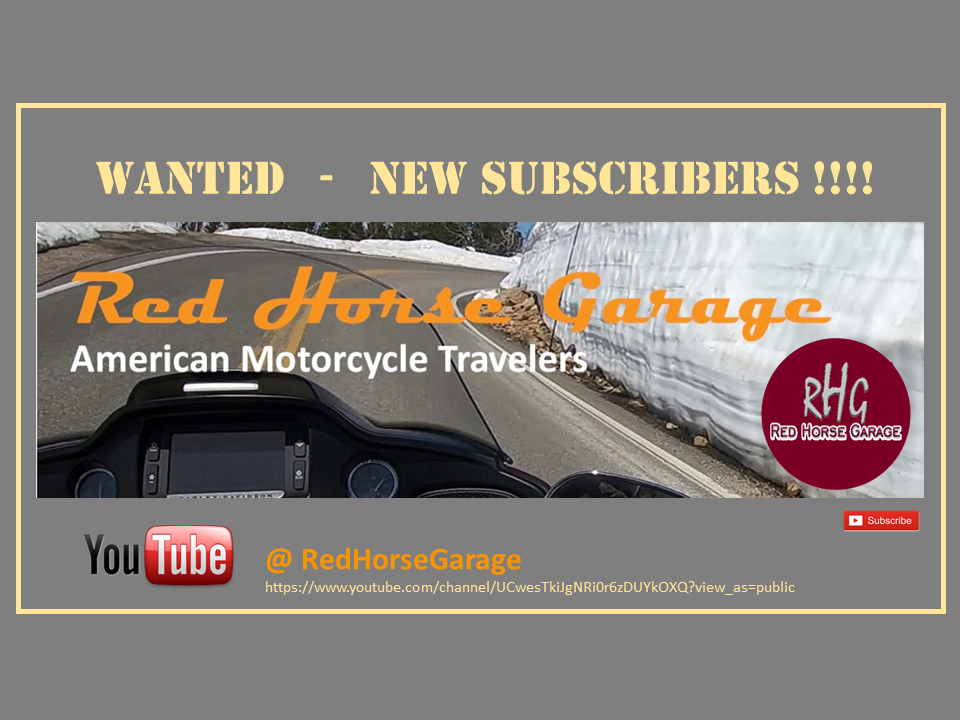 Day 13 was unlike any another day of the Yellowstone Run.   The weather offered mainly sunny with a one afternoon rain storm,  however,  the most amazing was the diverse landscapes that we would travel through.   We started with the plains areas (and Bison).   From there we would experience the Mid Geyser Basin,  the Grand Canyon of Yellowstone and the higher plains headed North to Beartooth Pass.  This video is a bit longer than our typical, then again it had to be to fully reflect the scope of this incredible day !!